All about the parish council home page
parish council, home
OgImage:
Neyland's Christmas Extravaganza Weekend starts this Friday!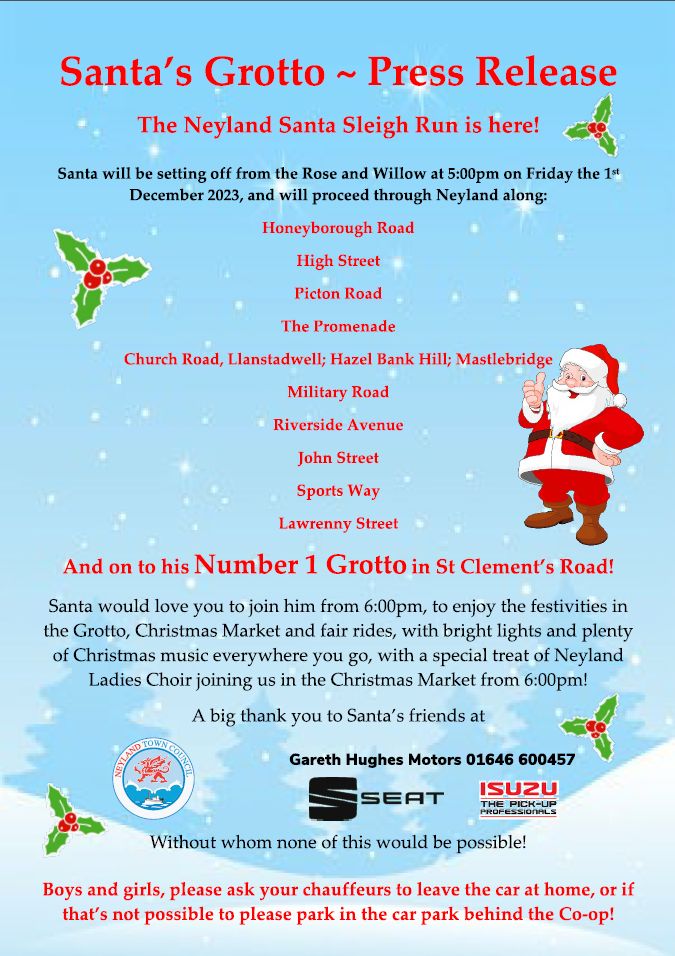 ---
---
---
And then later this month, join us for our fantastic Santa 5k Adult Fun Run & Children's 2k Fancy Dress Fun Run, generously sponsored by DragonLNG!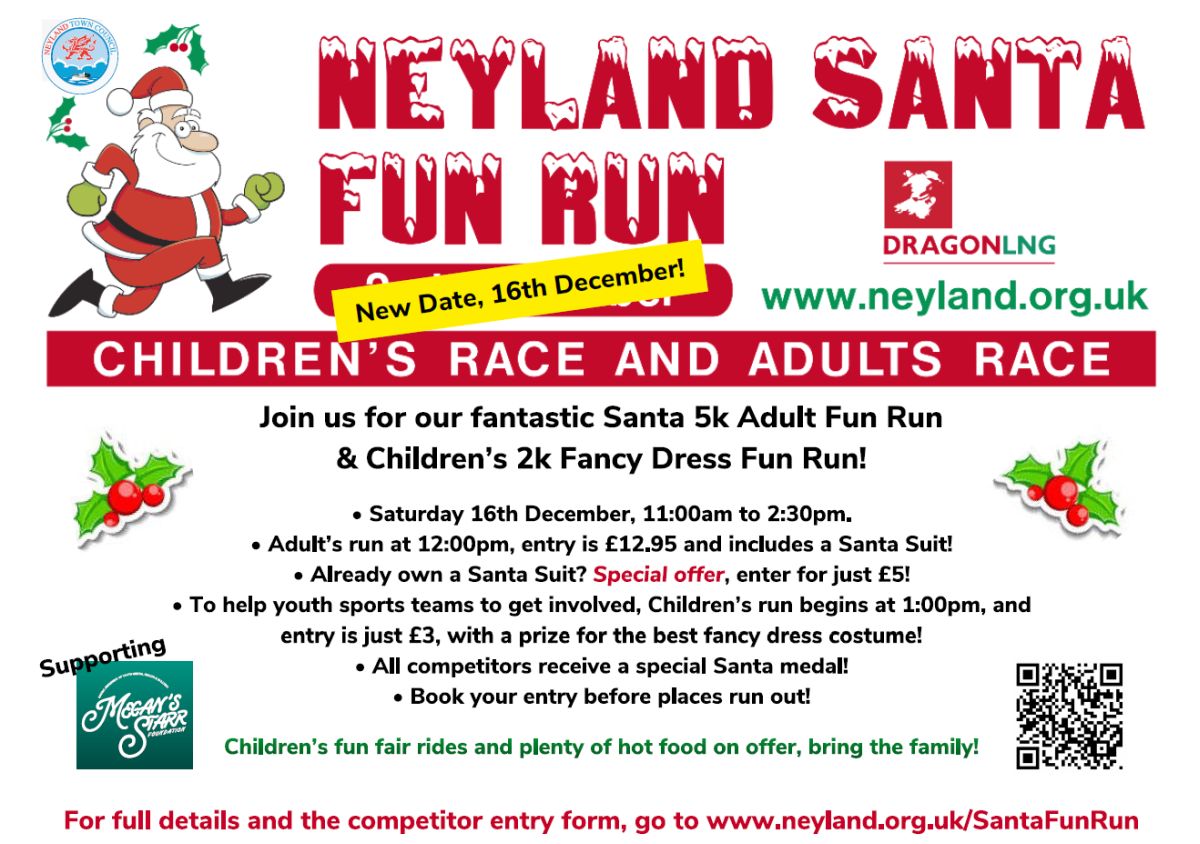 Saturday 16th December, Start & Finish at Brunel Quay, with the run going along the Brunel Trail.
Generously sponsored by DragonLNG.
---
Neyland Town Council
Email: townclerk@neyland.org.uk
Council Office, Neyland Community Hub, John Street, Neyland SA73 1TH
Please contact the Town Council by email.
Mayor of Neyland Town Council - Cllr. Brian Rothero Deputy Mayor of Neyland Town Council - Cllr. Steve Thomas
Town Clerk - Miss Libby Matthews
---
NEYLAND WARM SPACES PROJECT HAS NOW FINISHED BUT EVERYONE IS STILL WELCOME TO GO TO NEYLAND COMMUNITY HUB ON A TUESDAY AND THURSDAY AFTERNOON FROM 2-4 FOR A CHAT, HOT DRINK AND A BISCUIT.

---
ANTISOCIAL BEHAVIOUR IN NEYLAND Please, please report any antisocial incident to the Police. Statistically Neyland has a very low level of crime and this is because incidents are not being reported. Reporting crime or anti-social behaviour:Website: bit.ly/DPP101Online Email: 101@dyfed-powys.police.uk Telephone: 101 In an emergency, always dial 999
Face-to-face Drop-in surgeries by PCSO Adam Thomas at Neyland Hub, first and third Thursday of the month, 2.30pm until 3pm.
StreetSafe: StreetSafe is a pilot service for anyone to anonymously tell the Police about public places where you have felt or feel unsafe, because of environmental issues, eg street lighting, abandoned buildings or vandalism and/or because of some behaviours, eg being followed or verbally abused. www.dyfed-powys.police.uk/notices/street-safe/street-safe/ Please note: StreetSafe is not for reporting crime or incidents.